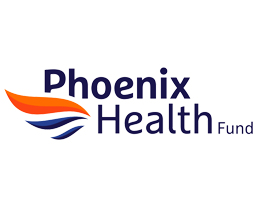 We are an award winning Health Insurer, operating proudly for the needs of our members.
Phoenix Health Fund is a Newcastle based private Health Insurer who have been providing quality Health Insurance to its Members for over 64 years.
Our Members are our number one priority, not shareholders, which gives us the opportunity to provide more to our Members for less.  By operating as a not-for-profit, our primary focus is, and always will be the satisfaction of our Members.  With over 97% of our members satisfied with the products and service that we have offered them (Discovery Research 2011-2017), we're proud to continue offering quality health insurance to meet the needs of our Members when they need us most.
As a member of the Australian Health Service Alliance (AHSA), Phoenix Health Fund offers its Members a wide variety of medical access across Australia, with over 540 Contracted Private Hospitals, and over 35,000 contracted Doctors listed. 
We are proud to be the health insurer of choice for more than 17,500 Australians, and encourage you to consider how we can serve you for the better, starting today!