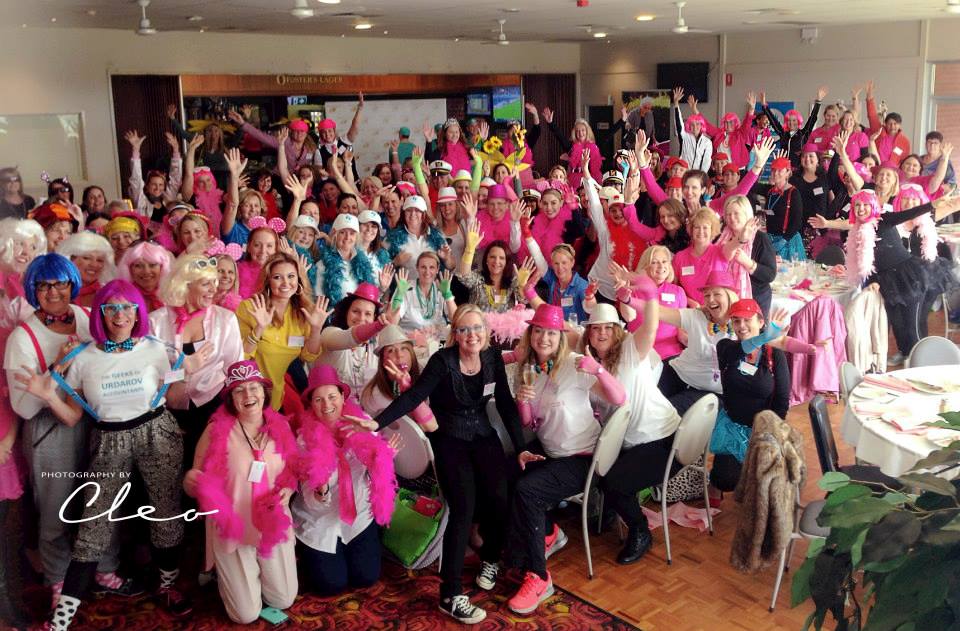 So it's over again for yet another year! Five years down the track, who would have thought it would still be going so strong!
What an amazing sight the clubhouse was, with all that colour and buzz. I stopped to take it all in at one point, savouring the moment and watching all those Divas enjoying themselves. It made my heart sing.
I would like to personally thank everyone for their generosity which certainly helped make the day such a success. First and foremost, to my wonderful gold and silver sponsors, a huge high five to them all and whether you were playing on the day, purchasing raffle tickets and bags of lollies from the Kandy Buffet, downing glasses of champagne, donating your time and/or prizes, I salute you all!
Thanks Melissa Histon for inspiring us with her story and The Sista Code movement. Supporting each other in this crazy world we live in has never been more important, and so we should have each others' backs.
Huge thanks to our fabulous "cart tarts" – Adam, Shane and Shaun and Chad Griffith from the Westpac Rescue Helicopter Service on the 16th hole, Paula Greentree, Lisa Bartley & Rosalie Taggart from the Hunter Breast Cancer Foundation. Pam Thexton from La Tea Da for donating her time and a generous portion of her sales for the day.
Special thanks also go to Kylie Farrugia from WRHS for assisting with various activities leading up to the event and for helping me store all my stuff at the base! More thanks to Michelle Russell, Kim Simpson, Mel Histon, Kelly Wallace, Rosalie Taggart and Alison Hough for helping me fill the goodie bags. You're the world's most efficient bag packers!
I would also like to thank Jo Crosbie and Sue Hart for taking registrations at the door and handing out goodie bags (tough gig that one!), Andrea McMillan, Jade Moss and Karen Jones for doing a fantastic job selling raffle tickets and also David, Megan, Greg and Peter and all the staff at Merewether Golf Club.
A special mention to two wonderful women who sponsored in kind on the day. Cleo Pedeomonte from Photography by Cleo and Karen Bright from The Socialite Events. A lot of hard work was expended on their part and the day just would not have been the same without their input. I am truly grateful for their contribution. Make sure you check out their websites and Facebook pages!
Last but not least, Engineroom Design and Myrtec have been exceptionally generous in donating their time and resources every year. The team at Engineroom Design are responsible for the Divas logo, all the design work involved with these electronic mail outs, name tags and promotional material. I can't thank them enough for all their help, they're a fantastic team! Myrtec kindly donated their time last year to create the Divas website and they continue to host and manage it on an ongoing basis! 
Gross fundraising tally for the event reached $25,000.00 with the charities clearing $8,700.00 each! How good is that for a ladies day out!? 
New date for 2016 is Friday 13th May!